i received a review copy of this book from the authors in exchange for an honest review. all opinions below are my own.
Comeback by Lyn Ashwood & Rachel Rose
Emery Jung is living his dream. Known by his stage name M, he is loved by millions of fans around the world as a member of the rising K-pop group NEON, but all fame comes with a cost, especially when one slip up can have viral consequences.
Alana Kim is trying to forget. After a tragic loss sends her spiraling, she escapes to her family in Korea, abandoning her love of music along the way. However, her plans are derailed when she literally runs into M, the famous K-pop idol.
When their paths collide, Emery and Alana must work together to prevent a scandal from ruining NEON's success, sparking a journey of friendship, love, and healing. Unfortunately, fame and love aren't easily compatible, especially in the world of K-pop.
i have a confession to make. i only have a brief idea of how kpop works – the structure of the industry, and its differences from western music culture, from what my friends and younger sister, who are obsessed with kpop, told me.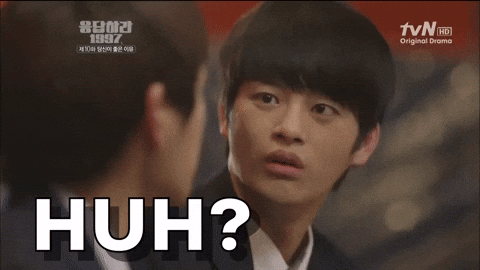 this book was eye-opening, to say the least – it allowed me a glimpse behind the scenes of the kpop industry. i had no idea that behind a performance, there'd be so many people involved! in the book, there are coordis, stylists, managers and publicists, and it was so confusing for my simple little brain.
your lyrics inspire people every day to overcome their fears, to push through their pain, to dream, because there's hope waiting on the other side. that's why your fans love you. not because of your perfect image, but because of the humanity of your message.

comeback by lyn ashwood & rachel rose
apart from learning more about how things work in a kpop boy group, i was also introduced to the kpop fan idol culture. idols and fans have a very close relationship, and there were many terms – for example, "fansign"and "fancam" that i was not familiar with, and i was completely dumbfounded by how little i knew.
the story was so, so fun to read! we are introduced to NEON, a kpop boy group which consists of five members, with one of them, emery, being the mc of the book. they are all so lovable, and it was a magical experience witnessing their brotherhood and the ups and downs of their relationship. sure, they argue all the time, but they always make up in the end, and seeing them supporting each other made my heart melt. (also, kudos to the authors for setting up a complete portfolio and twitter page for the group online.)
the romance was so adorable. we have alana, a fan of NEON since the very start, and emery, a member of NEON, estranged from his parents and unsure of himself and his career. i loved seeing their friendship slowly blossom into something more, and it's so sweet how they look out for each other all the time.
there was something i didn't like though. i think that alana's depression and emery's anger issues are handled clumsily and lack elaboration. there are some loose ends, and i believe it'd be so much better if the authors addressed the problems further in the book, and suggested ways for the characters to cope with their mental issues, for example, going to see a therapist.
also, what the heck is that cliffhanger. i NEED MORE.
if you're a kpop enthusiast, or simply want to learn more about the korean music industry, this book's for you! expect heaps of cuteness and lots of aww moments.
trigger warnings:
self-harm & suicide
blood
mental illness & ableism
---
have you read comeback? are you a fan of kpop or are you a clueless nut like me? if you're a fan, who is / are your favorite artist(s)? got any song recs for me? 😀 let me know in the comments ♡