october was a very exhausting month. i still hadn't fully gotten used to going back to school again, but the teachers seemed to have decided that since i'd already been given a month to adjust, they could start piling work upon me. SCHOOL IS THE ABSOLUTE WORST.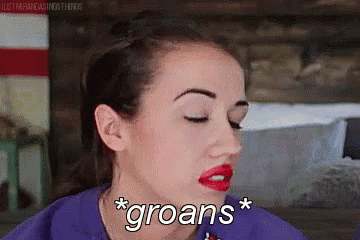 to look on the brighter side of things – my sister, who goes to boarding school in england, came home for a week during her half term break! i missed her so much (the seven-hour time difference makes it hard to video chat) and i was overjoyed to see her again. she brought me batchelors cup a soup packets and scrunchies (boarding school has turned her into a full-fledged vsco girl, apparently) all the way from the uk, and also couldn't stop talking about the activities at her school, which was like something out of mallory towers. 9-year-old chloe would have seethed with envy. i'm so glad she's fitting in well at her new school and i can't wait for her to come home for christmas!
another highlight of the month was the show my classmates and i put on for our school. it was originally scheduled to be on october 4th, but due to technical difficulties (ie. the overhead stage lights were literally swinging side to side and the teachers told us they would fall down and kill us unless a technician came and fixed it), it got postponed to the week after. we were disappointed, of course, but deep down we were also relieved that we got to have one more week to prepare our performance. we spent a lot time and effort on the show and everything was so worth it in the end – the whole school loved it, and even the principal was impressed.
a day after the show, i sat the ielts test, and oh my gosh, it was such a excruciatingly slow and tiring experience. after i got my photograph taken for the test report, i was instructed to enter the examination room, where i waited for around twenty minutes until all of the candidates were seated. i was so bored, i started reading the small text on my identity card. after that we took the listening and reading tests, which i was pretty confident in (two band 9s in the end!) and then the written test (two essays in one hour. my hand cramped for a whole day after that), which i did okay in, and at last, the speaking test, where i was asked random questions by an examiner who looked like a pirate and wore a fake smile on his face. i wasn't completely sure about how well i did, but in the end i got an average score of 8, and i'm really pleased with my results 😀
i only read six books in october, which is a pretty small number considering that in previous months i managed to read at least ten. i said it before and i will say it again, SCHOOL IS THE ABSOLUTE WORST.
i was sent an advanced readers copy of how to build a heart, and it's one of my favorite reads this year. i loved the parts about habitat for humanity and how much respect and love there is in the protagonist's relationship with her boyfriend. the dark lord clementine is an adorable middle grade story about a girl who finds out that evil might not be her thing after all, and the character development is absolutely amazing. i then participated in the dragon warrior blog tour, hosted by shealea @ shut up, shealea, and the book was so good – it was such a refreshing reading experience for me, seeing the stories i grew up with portrayed in a different light. i also read peony in love for english class, and was absolutely horrified by how in ancient china, women had to be completely obedient to their parents and husbands. naked mole rat saves the world is a odd little story which i didn't really understand, so i didn't really enjoy it that much. and at the end of the month, i read me before you – at first i didn't really like it since the main characters are super rude to each other, but then they start to grow closer and i loved seeing their friendship develop.
(that was one heck of a paragraph. sorry if i overwhelmed you with my jumbled thoughts.)
so that was my october 😀 sorry for the cluttered format – i wanted to give this passage style a try instead of dividing my wrap-up post into several sections like what i did before. let me know which one you prefer in the comments!
---
how was your october? did anything cool happen? what did you read? let me know in the comments!