happy international women's day! according to the international women's day website, international women's day (march 8) is a global day celebrating the social, economic, cultural and political achievements of women. to mark this special occasion and celebrate the badass women all around us, i have compiled a list of six books about feminism and girl power ♥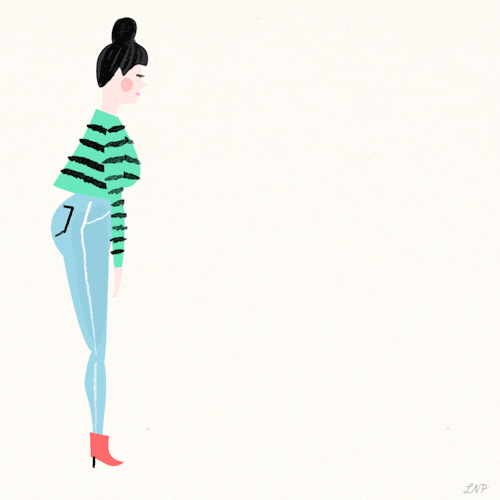 KNOW MY NAME: A MEMOIR BY CHANEL MILLER
She said to the women, Leave your pain here and go out and do your magnificent things. I didn't know instructions like this were possible.
trigger warnings: sexual assault (rape), violence
She was known to the world as Emily Doe when she stunned millions with a letter. Brock Turner had been sentenced to just six months in county jail after he was found sexually assaulting her on Stanford's campus. Her victim impact statement was posted on BuzzFeed, where it instantly went viral–viewed by eleven million people within four days, it was translated globally and read on the floor of Congress; it inspired changes in California law and the recall of the judge in the case. Thousands wrote to say that she had given them the courage to share their own experiences of assault for the first time.
Now she reclaims her identity to tell her story of trauma, transcendence, and the power of words. It was the perfect case, in many ways–there were eyewitnesses, Turner ran away, physical evidence was immediately secured. But her struggles with isolation and shame during the aftermath and the trial reveal the oppression victims face in even the best-case scenarios. Her story illuminates a culture biased to protect perpetrators, indicts a criminal justice system designed to fail the most vulnerable, and, ultimately, shines with the courage required to move through suffering and live a full and beautiful life.
Know My Name will forever transform the way we think about sexual assault, challenging our beliefs about what is acceptable and speaking truth to the tumultuous reality of healing. It also introduces readers to an extraordinary writer, one whose words have already changed our world. Entwining pain, resilience, and humor, this memoir will stand as a modern classic.
know my name is an incredible and powerful memoir, and i do not know how to describe in a way that does it justice. some background context: the book is written by chanel miller, who was raped at a stanford frat party. at the time, i read about this on the news, where chanel miller was known as "emily doe", and everything about it – from how the rapist was described as an "accomplished swimmer" to the indifferent attitude of the university towards what happened, made me feel really angry. a few years later, chanel finally comes forward to tell her story by publishing her own memoir. the story was heartbreaking and i broke into angry tears a few times throughout the book. i cannot imagine the amount of pain and horrible things she has gone through after the rape, and how much courage it took for her to tell the world about her experience. everyone should read this book.
---
LAB GIRL BY HOPE JAHREN
In my own small experience, sexism has been something very simple: the cumulative weight of constantly being told that you can't possibly be what you are.
trigger warnings: sexism, mental illness, pregnancy
Acclaimed scientist Hope Jahren has built three laboratories in which she's studied trees, flowers, seeds, and soil. Her first book is a revelatory treatise on plant life—but it is also so much more.
Lab Girl is a book about work, love, and the mountains that can be moved when those two things come together. It is told through Jahren's stories: about her childhood in rural Minnesota with an uncompromising mother and a father who encouraged hours of play in his classroom's labs; about how she found a sanctuary in science, and learned to perform lab work done "with both the heart and the hands"; and about the inevitable disappointments, but also the triumphs and exhilarating discoveries, of scientific work.
Yet at the core of this book is the story of a relationship Jahren forged with a brilliant, wounded man named Bill, who becomes her lab partner and best friend. Their sometimes rogue adventures in science take them from the Midwest across the United States and back again, over the Atlantic to the ever-light skies of the North Pole and to tropical Hawaii, where she and her lab currently make their home.
the author of this book is a female scientist, and while this book does not mainly focus on gender inequality, the obstacles and difficulties the author has faced in the workplace because of her gender are often mentioned. she talks about her experiences working for a "creepy post-doc" when she was an undergraduate, who "seemed particularly menacing toward the odd female who stumbled into his orbit", and being asked to leave her own research lab at johns hopkins university because the other male scientists do not want to look at her swelling abdomen when she gets pregnant. she feels that she has to be twice as proactive and strategic as her male counterparts in order to succeed. despite all these setbacks, she strongly perseveres and continues doing what she is passionate about while advocating for girls in stem-related careers (i found out about this after doing some research – how cool is that!), and the story of her scientific exploration is a truly inspirational one.
---
WE SHOULD ALL BE FEMINISTS BY CHIMAMANDA NGOZI ADICHIE
I have chosen to no longer be apologetic for my femaleness and my femininity. And I want to be respected in all of my femaleness because I deserve to be.
trigger warnings: sexism
What does "feminism" mean today? That is the question at the heart of We Should All Be Feminists, a personal, eloquently-argued essay—adapted from her much-viewed TEDx talk of the same name—by Chimamanda Ngozi Adichie, the award-winning author of Americanah and Half of a Yellow Sun.
With humor and levity, here Adichie offers readers a unique definition of feminism for the twenty-first century—one rooted in inclusion and awareness. She shines a light not only on blatant discrimination, but also the more insidious, institutional behaviors that marginalize women around the world, in order to help readers of all walks of life better understand the often masked realities of sexual politics. Throughout, she draws extensively on her own experiences—in the U.S., in her native Nigeria, and abroad—offering an artfully nuanced explanation of why the gender divide is harmful for women and men, alike.
Argued in the same observant, witty and clever prose that has made Adichie a bestselling novelist, here is one remarkable author's exploration of what it means to be a woman today—and an of-the-moment rallying cry for why we should all be feminists.
after watching chimamanda ngozi adichie's ted talk the danger of a single story in english class, i decided to watch her other talk we should all be feminists, and i loved it. a while later, i decided to get the book based on it. in we should all be feminists, the author talks about her experience as a woman growing up in nigeria, where the problem of gender inequality is known to be very serious, as well as all things about being female like questioning your self-worth, and the expectations society has for us. what i really like about this book is that the author not only focused on female gender expectations, but also those of males, and how she encouraged all people, regardless of gender, to support women in order to achieve gender equality.
---
GOODNIGHT STORIES FOR REBEL GIRLS: 100 TALES OF EXTRAORDINARY WOMEN BY ELENA FAVILLI & FRANCESCA CAVALLO
To the rebel girls of the world: Dream bigger Aim higher Fight harder And, when in doubt, remember You are right.
trigger warnings: N/A
Good Night Stories for Rebel Girls is a children's book packed with 100 bedtime stories about the life of 100 extraordinary women from the past and the present, illustrated by 60 female artists from all over the world. This book inspires girls with the stories of great women, from Elizabeth I to Serena Williams.
goodnight stories for rebel girls makes me so happy! i really love that it's written in a format which can be read by people of all ages, and the stories about each woman, though short, were so powerful and inspirational. the women in this book all have very different backgrounds and areas of interest, which proves that whoever you are and what you want to be, you are capable of doing anything. i have a habit of reading one story every night before bed, which leaves me feeling empowered when i go to sleep. this would be a perfect bedtime read with your children, or a gift for your loved ones ❤
---
MOXIE BY JENNIFER MATTHIEU
Because I believe with my wholeheartmindbody that girls constitute a revolutionary soul force that can, and will, change the world for real.
trigger warnings: sexism, sexual assault
Moxie girls fight back!
Vivian Carter is fed up. Fed up with her small-town Texas high school that thinks the football team can do no wrong. Fed up with sexist dress codes and hallway harassment. But most of all, Viv Carter is fed up with always following the rules.
Viv's mom was a punk rock Riot Grrrl in the '90s, so now Viv takes a page from her mother's past and creates a feminist zine that she distributes anonymously to her classmates. She's just blowing off steam, but other girls respond. Pretty soon Viv is forging friendships with other young women across the divides of cliques and popularity rankings, and she realizes that what she has started is nothing short of a girl revolution.
i loved moxie so much – it got me smiling so hard. the book is about a feminist movement anonymously started by a high school student to fight against the sexist rules and traditions in her school, and it brought me so much joy seeing so many girls – and boys too – supporting each other and trying to make a difference. pictures of the zines they created were also included in the book, and just… everything about the book made me feel so empowered. as a high school student myself, i was ignored and looked down on so many times because of my age and gender, just like what the moxie girls experienced, but after reading the book, i felt powerful and proud to be a girl, like i could do anything and fight against injustice.
---
FULL CICADA MOON BY MARILYN HILTON
And then I realized you were not rebellious but courageous. You know what that means? It means being scared but doing it anyway.
trigger warnings: sexism, racism
Inside Out and Back Again meets One Crazy Summer and Brown Girl Dreaming in this novel-in-verse about fitting in and standing up for what's right.
It's 1969, and the Apollo 11 mission is getting ready to go to the moon. But for half-black, half-Japanese Mimi, moving to a predominantly white Vermont town is enough to make her feel alien. Suddenly, Mimi's appearance is all anyone notices. She struggles to fit in with her classmates, even as she fights for her right to stand out by entering science competitions and joining Shop Class instead of Home Ec. And even though teachers and neighbors balk at her mixed-race family and her refusals to conform, Mimi's dreams of becoming an astronaut never fade—no matter how many times she's told no.
This historical middle-grade novel is told in poems from Mimi's perspective over the course of one year in her new town, and shows readers that positive change can start with just one person speaking up.
the main character in full cicada moon, mimi is an eighth-grader who aspires to become an astronaut one day. at school, she is laughed at and mocked for her seemingly impossible dream, because people think that only males can be astronauts. despite this, she remains determined and continues working hard to pursue her dream, making a project about the moon for her school's science fair. at her school, girls take home ec while boys take shop, and she is rejected when she asks the shop teacher for help on her project. mimi and her friends then join forces with the boys to protest against this unfair system, demanding the school to let them choose their own subjects instead of assigning them by gender. written in beautiful verse, this book is compelling and shows us that regardless of your age and gender, you can still make a difference.
---
have you read any of the books on the list? do you have any feminist book recommendations? let me know in the comments!