A SHORT-ISH INTRO TO THE GIRL BEHIND THE BLOG
hello, i'm chloe. ♡ i'm a sixteen-year-old student from hong kong, in my fifth year of secondary school (equivalent of high school junior year) with a tremendous love for books, marshmallows, and pudding. i also enjoy studying calculus (although i utterly suck at it), visiting new countries, messing around with 35mm film, and trying my hand at all kinds of art and design.
being asian myself, i love, looove, love seeing asians represented in literature, in particular middle grade and young adult novels. i'm also a huge fan of fluffy romances, especially those set in foreign cities i hope to visit one day. i love you so mochi by sarah kuhn, this time will be different by misa sugiura, starfish by akemi dawn bowman, and somewhere only we know by maurene goo are a few of my favorites.
---
ABOUT THE BLOG
marshmallow pudding was founded in may of 2019. its name is taken from two of the blogger's favorite sweet foods – marshmallows and pudding. the blogger believes that, like desserts, books are made of sugar, spice and everything nice, and are a necessity in everyday life. other than bookish rambles, you'll be able to find posts about travel, art and other lovely things.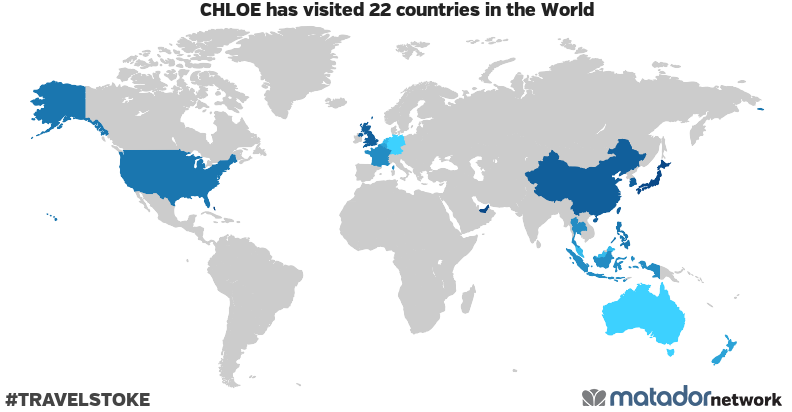 CHLOE has been to: Australia, Bahamas, Belgium, People's Republic of China, France, Germany, Hong Kong, Indonesia, Japan, Macao, Malaysia, Maldives, Netherlands, New Zealand, Philippines, Singapore, South Korea, Taiwan, Thailand, United Arab Emirates, United Kingdom, United States.
THANKS FOR THE VISIT! WON'T YOU STAY AWHILE? ♡